Admission requirements
The Joint Master's program is open to all students holding a Bachelor of Science in Computer Science from a Swiss university, or an equivalent title from a foreign university. If you are not sure whether your diploma qualifies you for admission into the program, please contact
the matriculation service at the University of Bern, Neuchâtel or Fribourg to receive information about the university (matriculation itself) or,
the program coordinator to receive information about the Joint Master's program.
Holders of a Bachelor's degree in computer science from a University of Applied Sciences (with, in principle, a grade average of at least 5.0 in their Bachelor studies), or holders of a different type of University degree (in particular holders of a bachelor degree with a minor in computer science) can also submit an application to the matriculation services for consideration for admission. In such cases, the applications are considered on a case by case basis and the branch committee may require the applicant to earn additional ECTS credits (a maximum of 60) from courses at the Bachelor's level in a so-called "complement to the master program".
The goal of the complement to the master program is to complete the knowledge and skills of the previous studies to be prepared to the master program. The complement to the master program is usually composed by courses at the Bachelor's level in computer science and/or mathematics. The total number of credits that have to be earned in the complement to the master program and the exact list of courses (individual study plan) are defined by the branch committee on a case by case basis at the moment of treating the request for admission of the candidate. These credits can be acquired in parallel to the master studies but before starting the master thesis.
Language skills
Since courses are mainly taught in English, sometimes also in French or German, knowledge of English is required; knowledge of French or German is a plus.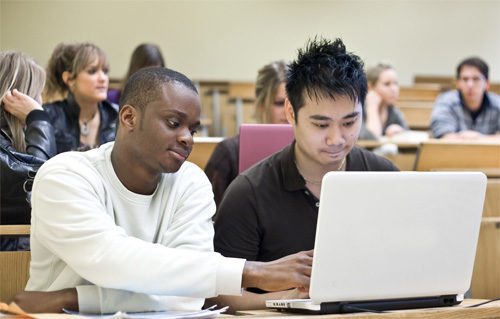 Choosing a home university
Each student must choose a "home" university. The student's home university is the university at which they officially register and which will handle all administrative aspects of their studies (registration, payment of fees, diploma ceremony etc). Students are free to choose any of the participating universities as their home university:
Independent which home university a student chooses, an admission request (from an academic point of view) is only treated once by the same competent authority, the branch committee.
Application deadlines
Students can start the Joint Master's program in the autumn or in the spring semester. The deadlines for application are:
Autumn semester: April 30th
Spring semester: November 30th (University of Neuchâtel and University of Fribourg), respectively December 15th (University of Bern)

These deadlines do not apply for students who are already registered for a program at one of the BeNeFri universities.
Registration offices
University of Bern
Zulassung, Immatrikulation und Beratung
Hochschulstrasse 4
CH-3012 Bern
+41 31 631 39 11
E-mail: info@zib.unibe.ch
Homepage
University of Fribourg
Dienststelle für Zulassung und Einschreibung
Rue de Rome 1
CH-1700 Fribourg
+41 26 300 70 20
E-mail: Contact details
Homepage
Related information